Note: this blog closed in 2018 and is not being updated.  For further updates on the Royal Daimler conservation please visit the National Museum of Australia blog.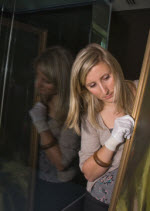 Laura Breen, Assistant Curator
I have worked at the Museum for 4 years, first in the Collections Development unit and then on the Australian Journeys gallery.
I enjoy admiring vintage cars I can't afford, travelling, eating, reading, exploring tips, skips and junk shops, and activities of a crafty nature.
My favourite object in the Museum's collection is the 1954 portrait of the Queen by Australian artist William Dargie – you've got to admire a woman able to pull off a frothy yellow frock!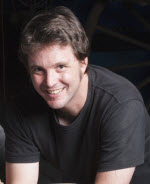 Ainslie Greiner, Conservator – technology
I have worked at the Museum for more than 5 years. I'm passionate about all things pedal powered and have a soft spot for the Museum's Citroen 5CV 'Petit Lemon'.
I have been involved in conservation for 8-9 years and enjoy working with an exceptional team of conservators and automotive engineers on the vast variety of technology objects – large and small, simple and complex.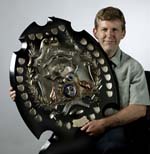 Guy Hansen, Senior Curator
I started working at the National Museum of Australia on April Fools' Day 1991 and have been having a fantastic time ever since. My current favourite museum object is the RAS Challenge shield, the first premiership shield of the New South Wales Rugby League.
The Daimler is another amazing object. It speaks eloquently of another time and reminds us what an incredible event the 1954 Royal tour was.
Catrina Vignando, Acting Manager Development
I have been working on the Royal Daimler project for a couple of years. It has been a tremendous journey seeing the transformation of the 1948 Daimler landaulette from a farm vehicle back to its regal origins.
What has particularly fascinated me about this project has been the attention to detail and individual crafting associated with the manufacture of this car. It is a very different process to the assembly line construction of contemporary car manufacturing.
In this regard, the car is like a very complex puzzle, each piece coming together as the talented conservation team at the Museum bring the car back to its former glory.I have a personal interest in craft and design. Working on this project has been a fascinating window to the construction and history of the Royal Daimler.