by Nathan Pharaoh on 2 September, 2016
In the last six months we have been working on the body and interior of the Daimler – involving a lot of dismantling, a lot of close inspection and a whole range of decision-making.
The Royal Daimler is a coach built vehicle – the chassis, engine and running gear were built by Daimler, while the body, interior and final fit out was carried out by the coachbuilders Hooper and Co.
Just as much painstaking detail has gone into dismantling the Hooper-built component, as has gone into the original build. As we have peeled away the layers, we have gained a detailed understanding of the construction method and materials used to create this vehicle, as well as insight into the demands faced by Hooper and Co. to make vehicles fit for a Royal tour.
Some of the components are in really good condition, others in really quite poor condition. This is partly due to the materials used and their inherent durability, but it has also been affected by the life history of the vehicle. Faced with such extremes in condition, we have had to really balance our options for retaining original materials (the preferred course of action) and replacing components that are badly deteriorated, with a view to creating a coherent whole in the end. Quite challenging at times! At each decision point we carefully weigh up significance, condition, functionality and the availability of the skills to do the work.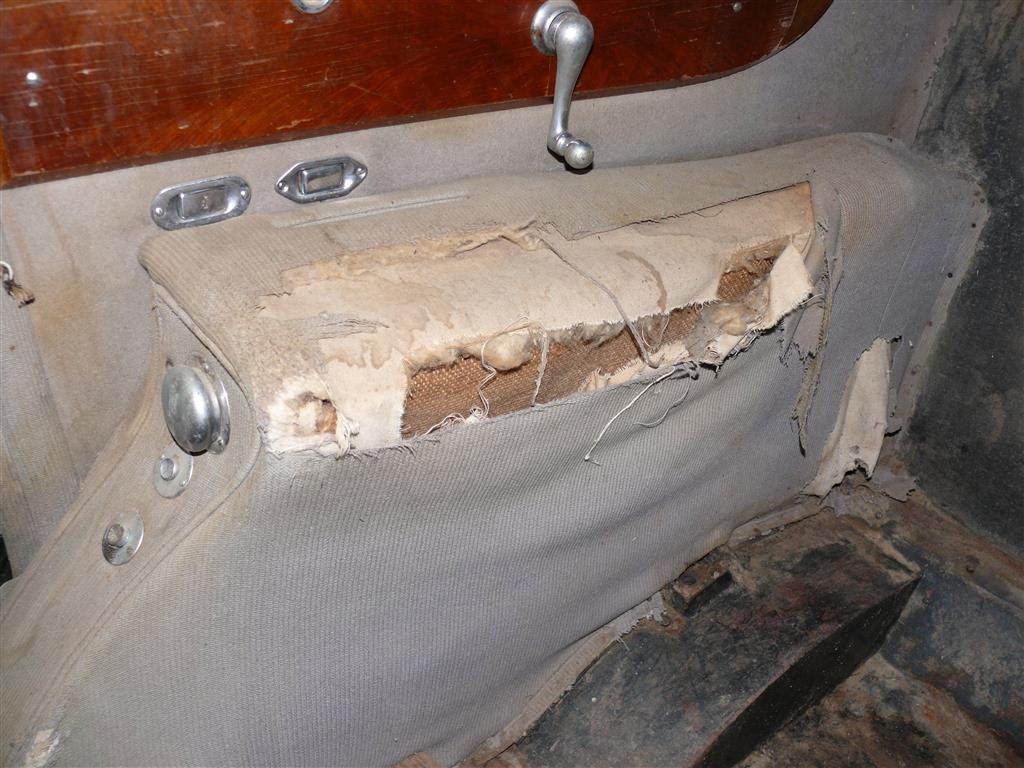 We have been making great progress and will be sharing before and after treatment information on the:
Dash panels    Armrests   Seats   Carpets   Wiring   Interior lights    Handles    Switches  Window motors  Doors