by Laura Breen on 2 March, 2012

A little while ago, the Museum was lucky to acquire some archival material which sheds some more light on our Daimler's early years.  
Thanks to a vigilant enthusiast who alerted me when it came on the market last year, we were able to get hold of the original file created by London coachbuilders Hooper and Company when they were building our Daimler in 1948.
Even at first glance when the files landed on my desk, my suspicions were confirmed – creating such a masterpiece was no mean feat.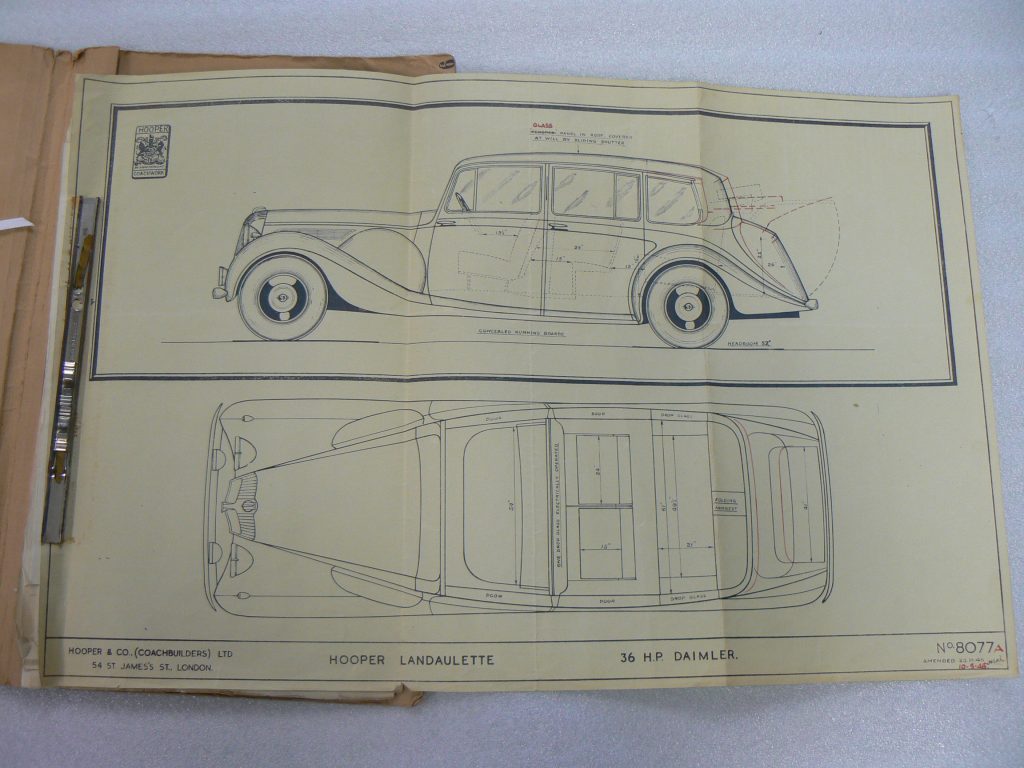 Have any other vintage car owners found the original technical drawings useful in deciding how to approach conservation treatment?