by Heidi Bock on 9 August, 2012
I received a letter and photograph from Barbara Salter of Somerville, Victoria who shared a fascinating story about the young Queen Elizabeth on her first tour to Australia in 1954.
I lived in Adelaide (my home city) at the time and saw many of the cars come in to a garage attached to my boss' office.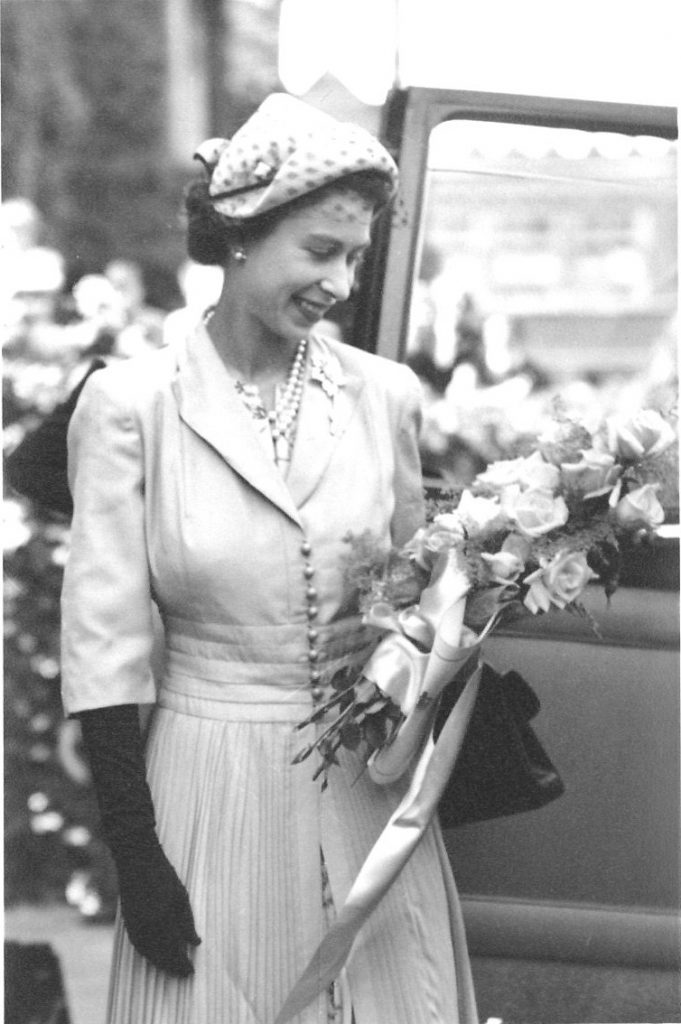 They usually had overheated in the Australian hot late summer. Many of the cars were open-topped and the number of dinners we 'turned off' to dash somewhere to see her arriving was quite exhausting.
The enclosed photo of Her Majesty was taken by my brother-in-law who had entered a photo competition. This photo was taken on her visit to Adelaide University. He won the 1st prize of 70 pounds which was a goldmine to him as a student. So I am sending this to you as I think this was the said 'Daimler' or could be.
My father while in England submitted this photo to Her Majesty and she graciously accepted saying it was delightful.
I would love to hear your story about the 1954 Royal Tour. Please post below or send to Sponsorship & Development, National Museum of Australia, GPO Box 1901, Canberra ACT 2601.
Heidi