by Catrina Vignando on 20 June, 2013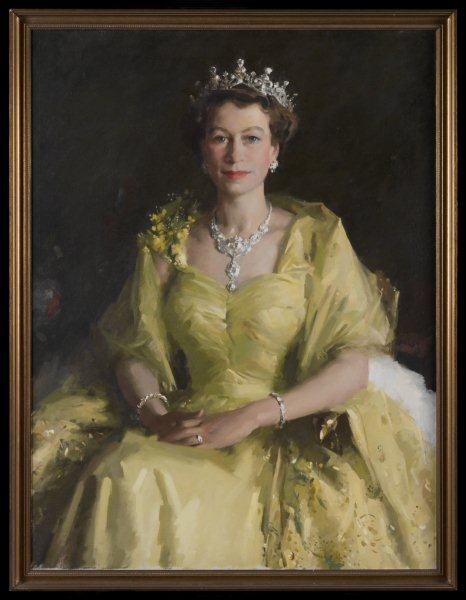 Congratulations to all the recipients of the recent Queen's Birthday Honours Awards.
The image displayed is Sir William Dargie's 'wattle painting' of Queen Elizabeth II. This image is part of the National Musuem's collection and was painted in honour of the Queen's first Royal visit to Australia in 1954. A stately DE 36hp Daimler landaulette was used by Queen Elizabeth II during this iconic Royal Tour.
The Royal Daimler is being restored to bring the car back to its former glory in time to commemorate the 60th anniversary of the Queen's first Royal Tour in 2014.
More information about the Royal Daimler Car
More information about Sir William Dargie's 1954 portrait of the Queen