by Monica Lindemann on 10 February, 2012
Welcome to the National Museum of Australia's Royal Daimler Project blog. We'll keep you informed about the conservation progress of the Royal Daimler as we work towards having her fit for a queen again by 2014 – the 60th anniversary of the Queen's 1954 visit to Australia. The first stage is getting the Daimler ready to display in the National Museum in Canberra by October 2012.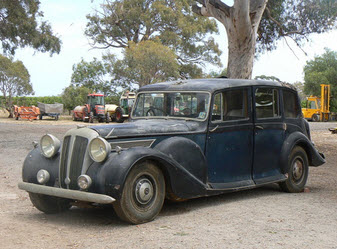 Find out more about the Museum's Daimler and the Royal tour on The Daimler's history page.
We look forward to your questions, comments and suggestions. Enjoy the blog!