by Monica Lindemann on 10 May, 2012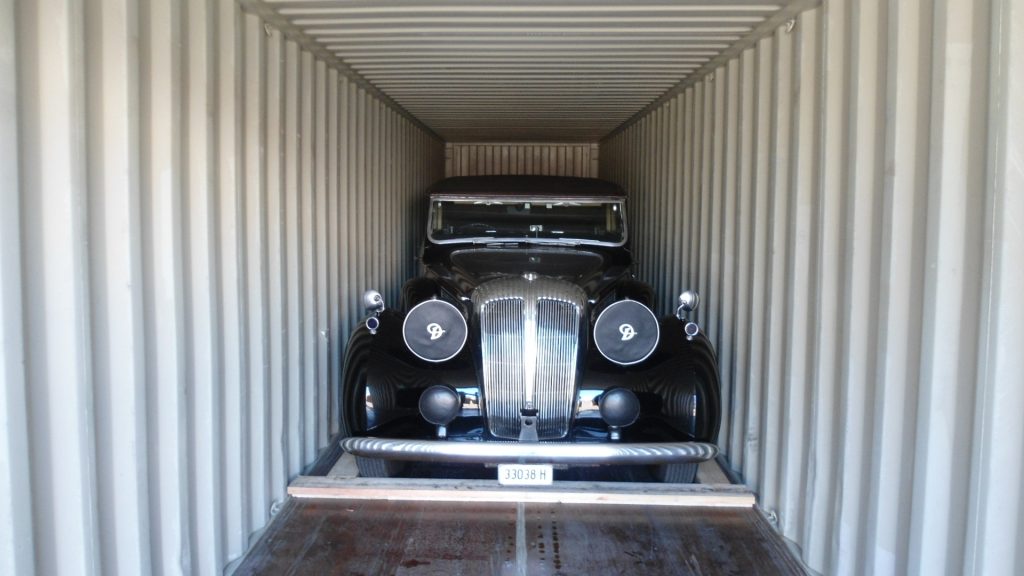 Peter from the Daimler and Lanchester Owners Club Australia sent through his own photo of a travelling Daimler.  Peter says "I happened to see the photo of the DE 36 in the truck and thought I should send you one of my own all boxed up ready to go to England.
If everything went to plan it sailed out of Sydney Harbour today sometime (9 May). Back in late August".
Off to join the Queen's Diamond Jubilee celebrations in England I beleive, lucky car!