by David Hallam on 13 May, 2012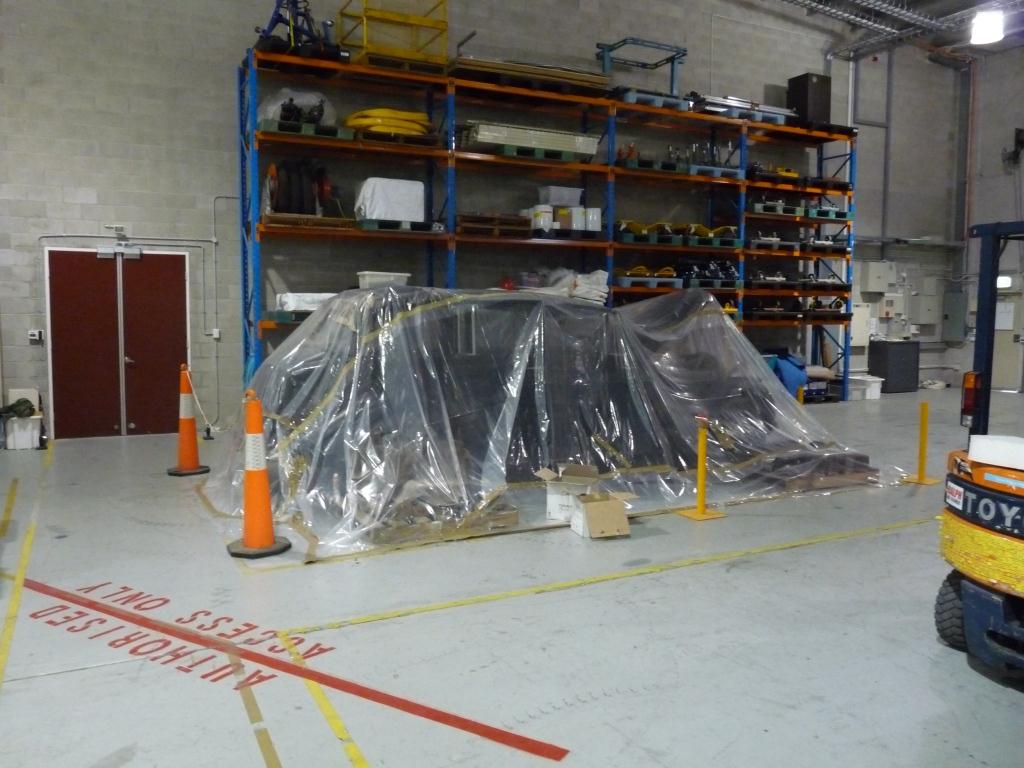 After 48 hours in a plastic tent the Daimler looks quite unreal.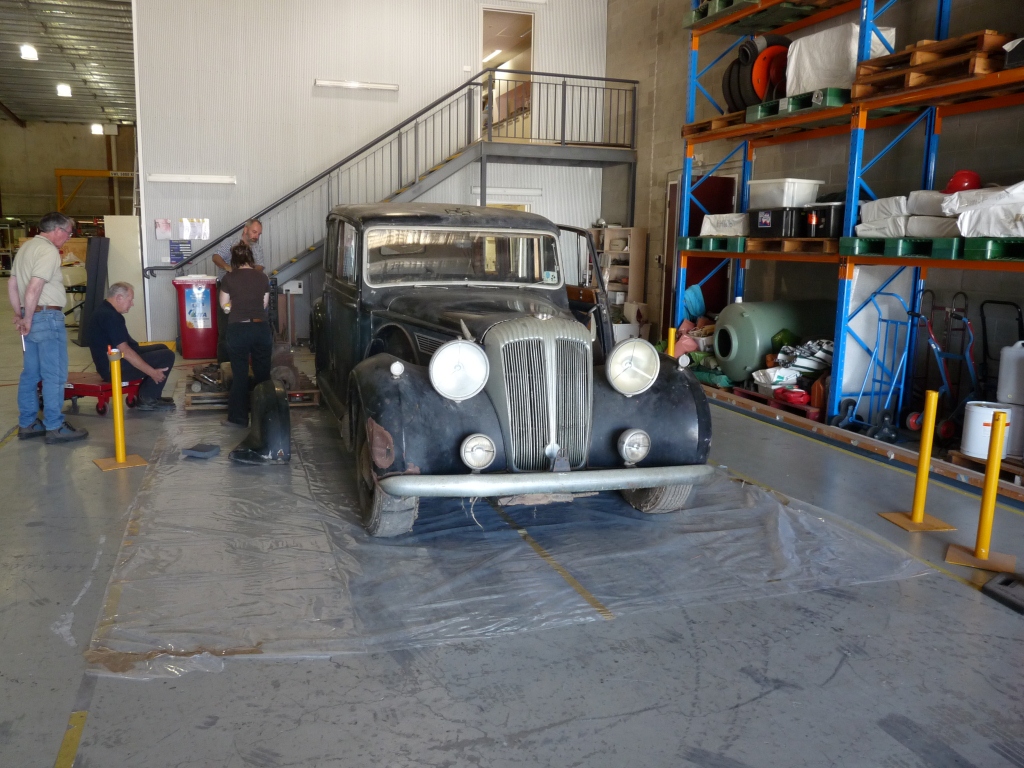 Unpacked the technology team and registration staff get the first real look at the object.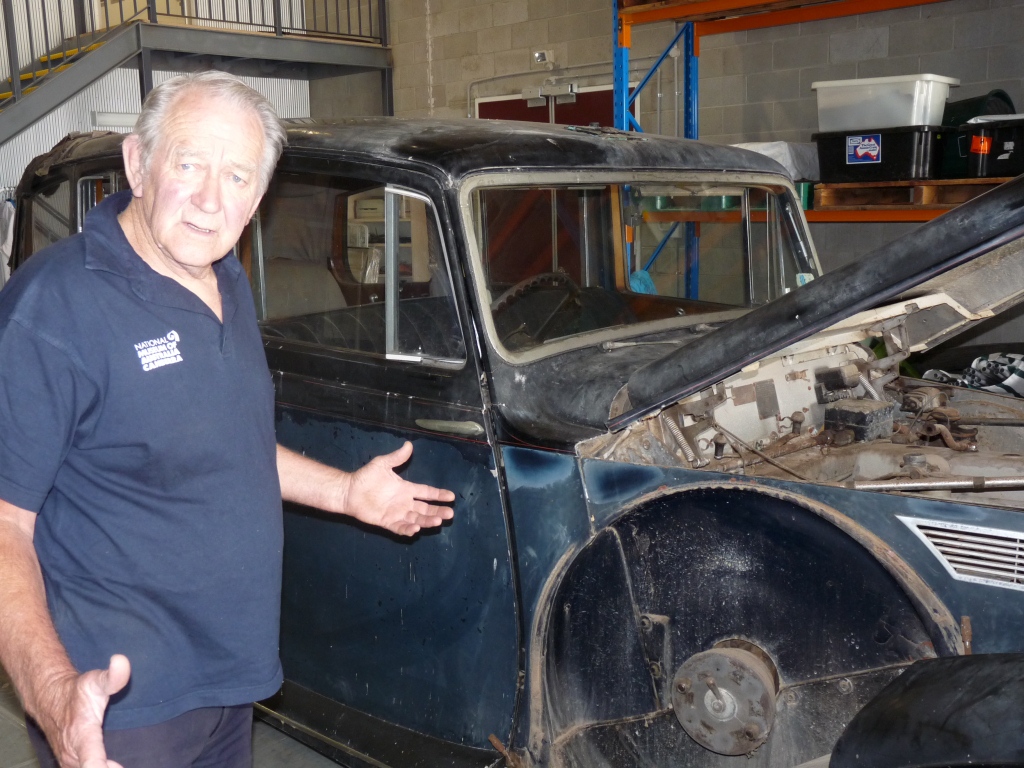 Col is impressed by the size of the vehicle.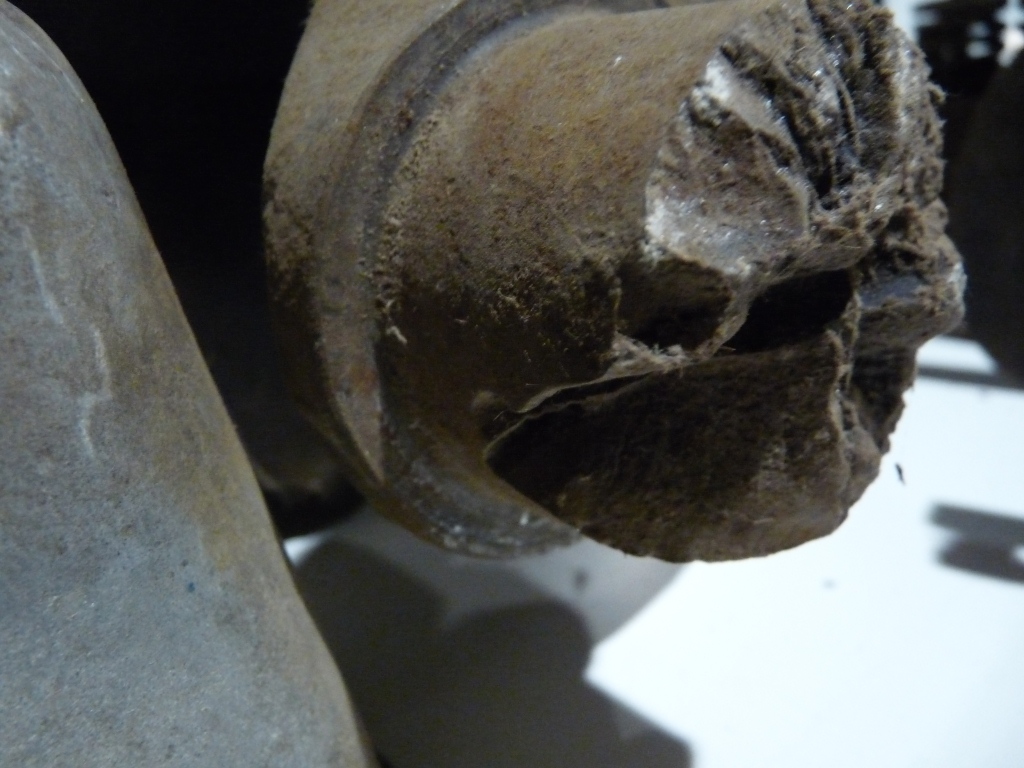 But not the broken spare crankshaft!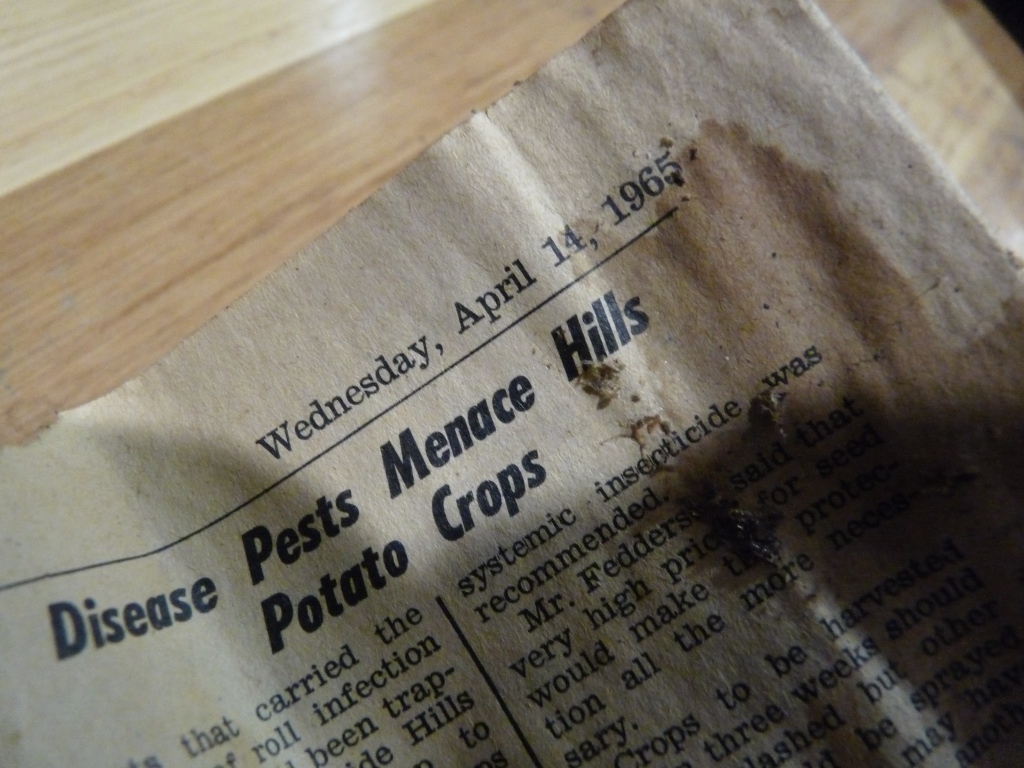 We found some interesting relics in the boot,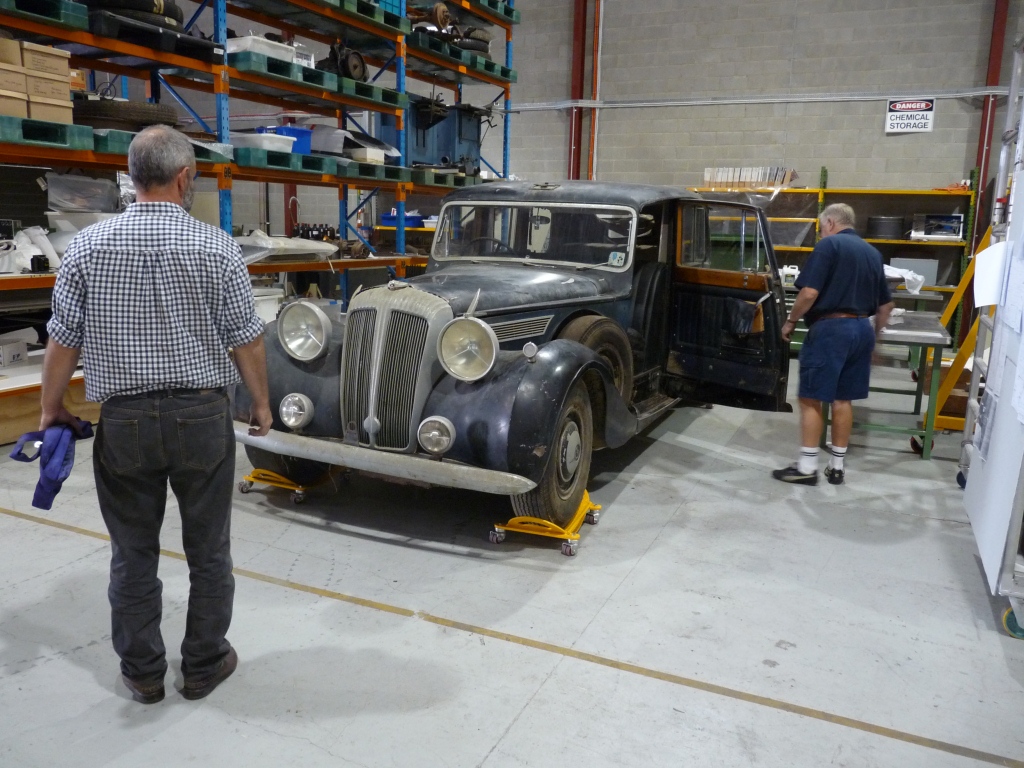 and then parked it in a workbay for a closer inspection.