by Catrina Vignando on 4 November, 2013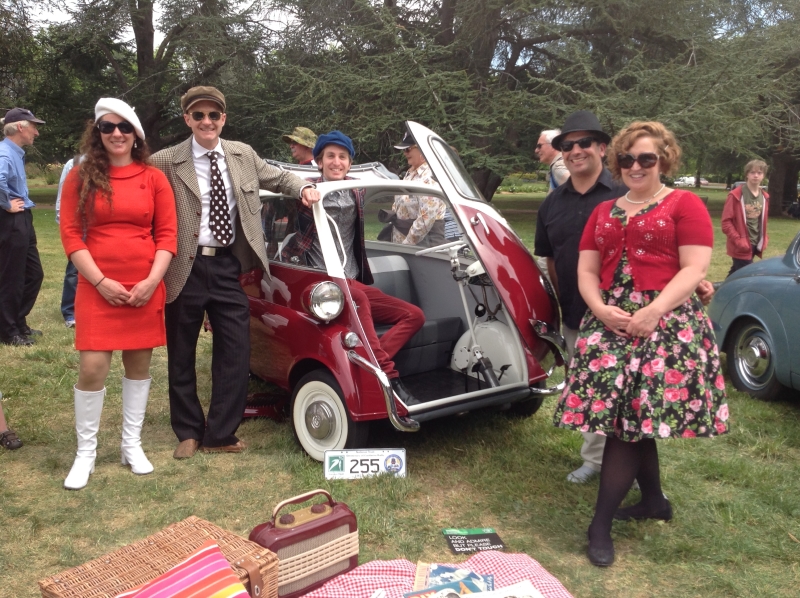 It was my pleasure to be one of the judges at the Centenary of Canberra Car Rally for the fashion on the field parade along with Nathan and Mel from Librarian Chic.
It was a tough decision picking the overall winners. Many wonderful entrants dressed in period costume to match their cars.
Seven prizes were awarded that were sponsored by the National Museum of Australia and the National Trust.
We were unanimous in our award to Tony and Rebecca with their Isetta, as the winners in the overall category for best-dressed owners and car. The winners of the overall fashion in the field were Faye and her partner who put on a performance for the judges that sealed their winning entry.
Big thanks to Dom from the Centenary of Canberra who was the MC for the fashion parade.