by Catrina Vignando on 4 November, 2013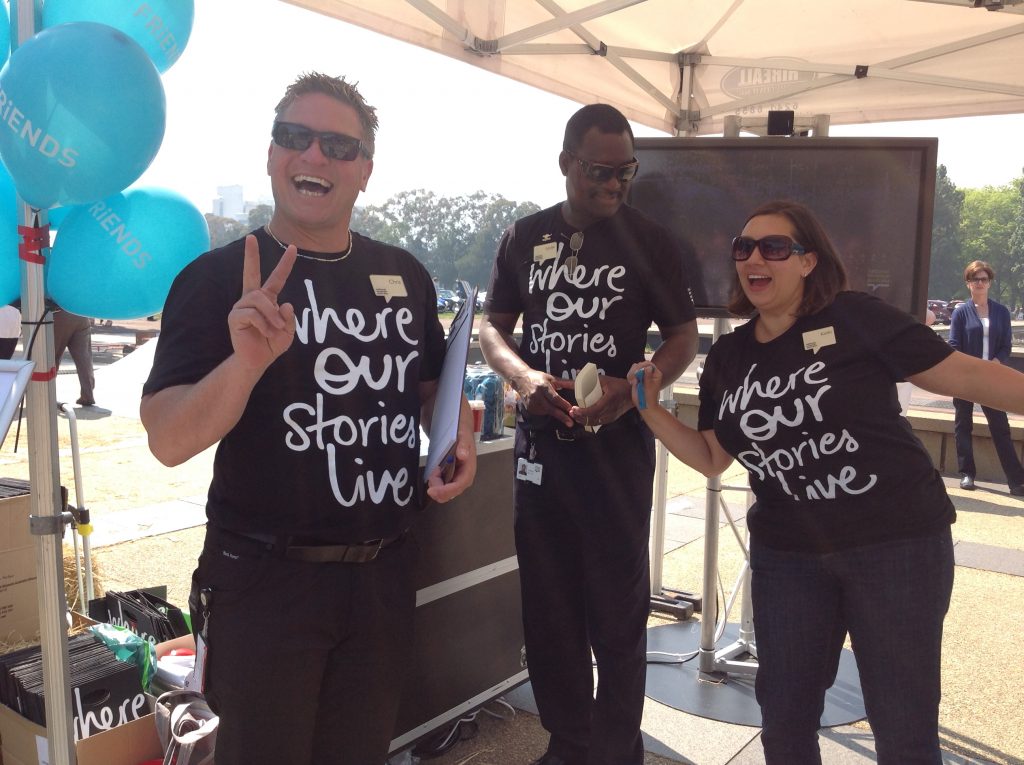 The Centenary of Canberra Car Rally was a great outing for the Museum's Royal Daimler Project. On Sunday 20 October Chris, Laster, Kathi and I were on the lawns of Old Parliament House with the virtual Royal Daimler, our mascot – the waiving Queen, and lots of National Museum enthusiasm, balloons and lollipops.
The Rally
The Centenary of Canberra Car Rally on 19 – 20 October was organised by the National Trust . Participants in the rally travelled from Jervis Bay to Canberra on Saturday. On Sunday, they paraded their cars on the lawns of Old Parliament House. There were many stunning cars on display. A few photos are included in this post.
People who came to visit us at the stand learnt about the National Museum's conservation work on the Royal Daimler by watching our on-screen video. While at the stand, visitors signed up for the free Royal Daimler e-news to stay up to date on the project.
Welcome to our new friends
To celebrate our participation at the Centenary of Canberra Rally, the Museum offered a free Museum Friends' Membership to people who subscribed to the Royal Daimler e-news on Sunday 20 October. We are pleased to advise that the 12 months Museum Friends' membership has been won by Charissa Gosper.
Congratulations to Charissa and welcome to all the new subscribers to the Daimler e-news who joined up on the weekend. We gave away around 200 National Museum 'goody bags' to the people who came to say hello at our stand. Also, a big thank you to all our new friends at the National Trust who supported our participation at the Car Rally on Sunday.