by Catrina Vignando on 7 March, 2014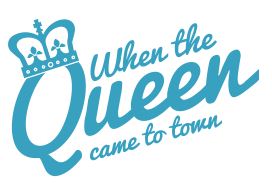 This year, 2014, marks 60 years since Her Majesty Queen Elizabeth II's first visit to Australia as the young reigning monarch. About 75 per cent of Australia's population caught a glimpse of the newly-crowned Queen on her 1954 Royal tour.
A feature documentary, When the Queen Came to Town , is being produced in celebration of the 60th anniversary of this event. The producers of the film are seeking to hear from members of the public who took film footage of the 1954 Royal tour with 8mm or 16mm home movie cameras of the time.
Be part of history
If this sounds like you, please contribute your story here.
When the Queen Came to Town captures the enthusiasm of the crowds, the impact of the young Queen's visit, the optimism and hope that it generated is difficult for us to understand and even harder for us to recapture, sixty years later.
The National Museum is collaborating with the producers Wild Fury and BearCage in the creation of When the Queen Came to Town. This film also features the Museum's Royal Daimler and the conservation of the Queen's 1954 Royal car.
If you are interested in knowing more about the the Queen's 1954 Royal visit, have a look at this link.
More informationa about Bearcage Productions, WildFury