by Catrina Vignando on 16 June, 2014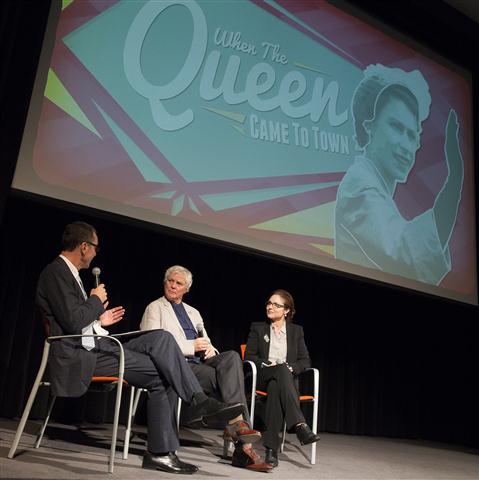 And a good time was had by all. Around 150 people came to see the preview screening of When the Queen Came to Town, at the National Museum on 12 June as part of the Queen's birthday celebrations. This was a fundraising event for the Royal Daimler project and many came dressed in their fine 50s hats and royal regalia.
The event started with the movie matinee preview screening of When the queen Came to Town, a new documentary that celebrates the 1954 royal visit. There was an informative Q&A with the film's director Maurice Murphy and the producer, Bettina Dalton, who were interviewed by Dr Mat Trinca, the Museum's Director.
A 1950s inspired afternoon tea followed this informative insight in to the making of the film. Maurice Murphy drew the raffle winners, who won prizes that featured Canberra and region quality goods and experiences.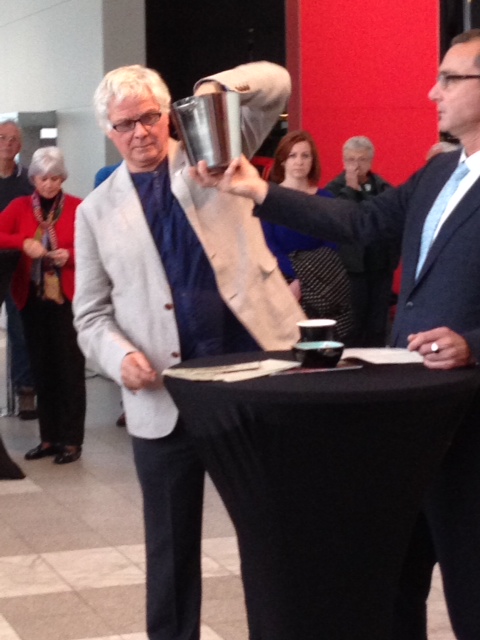 Congratulations to the winners, Lyn from Belconnen, Kerri from Garran, Susan from Ainslie, Jack from Wallaroo and Linda from Campbell who won the raffle prizes.
The event would not have been possible without the support of our sponsors, Wildbear Entertainment who provided the film for the preview. Also a big thank you to our Canberra and region sponsors Capital Wines, Hand Made Canberra, Hotel Hotel and Palace Electric Cinema, who provided the prizes for the Royal Daimler raffle.
We are pleased to say that with your support we have now raised over $45,000.
This is a great achievement, but we still have a short way to go. We need a further $15,000 to reach our goal of $60,000 to complete the royal Daimler chassis. So please spread the word and help us to make this Daimler fit for a queen again.
Read our earlier post to see what we have achieved so far with your support.