by Laura Breen on 29 March, 2012

This photograph of the Australian government's completed order of Daimler cars, possibly taken by a proud factory employee in November 1948, is rendered all the more poignant in light of what happened next.
Each four-ton vehicle was fully equipped with every imaginable luxury – an electric-operated sun roof, cream Bedford cord and blue leather upholstery, a walnut dash, roller-sprung silk window blinds, engraved glass light fittings and ashtrays, thick fitted carpets and electric windows.
There was even a hand-mirror cunningly concealed in an armrest. You can't see from the black-and-white photograph but each was finished in black with royal blue side panels and bordered with smart red pin-striping.
King George VI and Queen Elizabeth had inspected them the month before and apparently thought them 'extremely satisfactory'. The manufacturers had every right to be proud of their achievement, especially when considering that parts of their factory still remained bombed-out after Luftwaffe attacks during the Second World War. However, as it turned out, the King would never ride in these cars.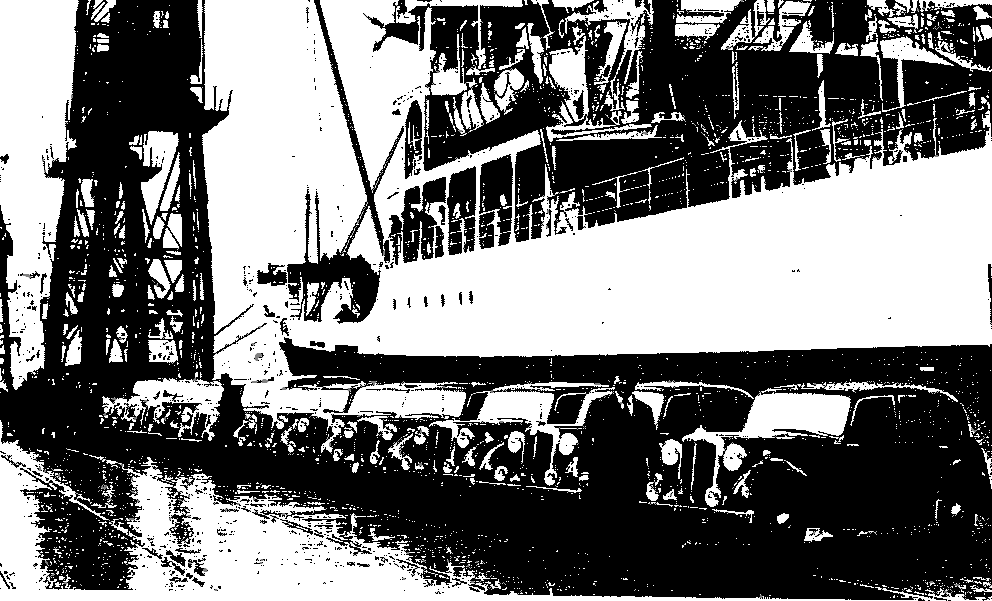 His health had been deteriorating for some years and Princess Elizabeth had been taking on an increasing number of official duties. Tellingly, in early October 1948 it was reported that manufacturers of royal tour souvenirs had begun to enquire of their insurers what reimbursement was available should the tour be cancelled.
It wasn't until November that news reached Australia that a thrombosis in the King's leg prevented him from any foreseeable travel, including the Australian trip due to start the following April. By this stage the Daimler cars were waiting on the docks ready to be shipped to Sydney.
Apparently Daimler engineer Bob Crouch, who had been contracted to travel to Australia to maintain the cars during the tour, was actually on the verge of leaving home with his suitcase when the unbelievable news came through.
Despite the shock, Australians took the disappointment in good part and the newspapers were filled with more good wishes for the King's recovery than concern for the financial waste.
Does anyone remember the cancellation of the 1949 royal tour and Australia's last chance to see King George VI?