by Laura Breen on 12 April, 2012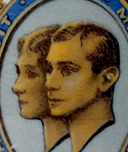 After news of the cancellation of the 1949 royal tour reached Australia, the Chifley government was now faced with the unenviable prospect of redirecting the final stages of planning for the tour – street displays, infrastructure, souvenir production and transport. A huge budget had been allocated to the celebrations, most of which had already been spent, to the dismay of many.
The Museum is lucky to hold rare examples of some of the commemorative material produced for the tour which wasn't to be. This 'Royal Tudor' teacup was made by Barker Bros. of England, and was presumably shipped out to Australia in the months before the cancellation was announced.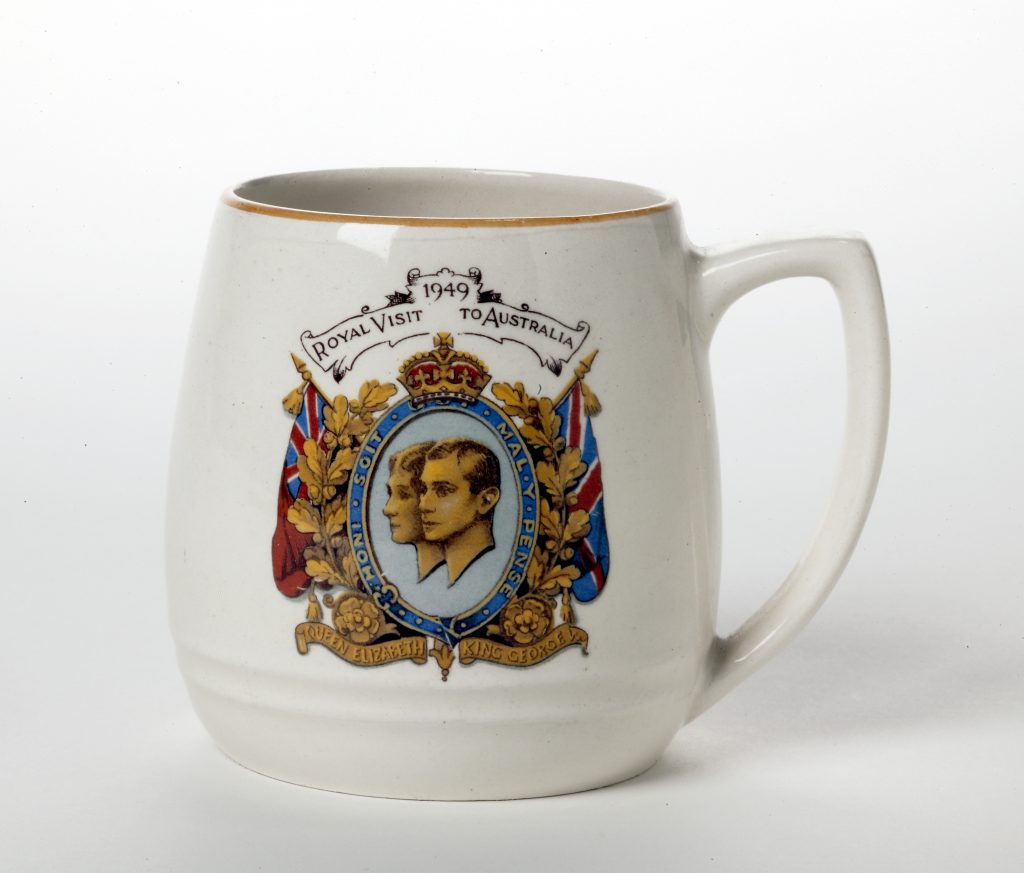 The unfortunate Australian High Commissioner in London, Jack Beasley, was instructed to try to sell the now-redundant ceremonial Daimler cars – a near impossible task.
Even for wealthy people, the high tax payable on luxury vehicles did not make these ostentatious vehicles attractive purchases in post-war Britain. It was noted that their extra height meant they couldn't 'fit under many of England's low bridges'.
Nonetheless, Beasley contacted dominion representatives and VIPs in Karachi, Bombay, Calcutta, Washington, New York and Ottawa with no success, although he eventually managed to sell a landaulette and a tourer to the fabulously wealthy Maharajah of Mysore in India.
Sadly lacking a buyer, the remaining four cars arrived in Sydney via the SS Moreton Bay in May 1949. They were garaged with the rest of the government's fleet in Sydney and Melbourne and used sparingly to transport VIPs.
Meanwhile, the idea of a royal tour was raised again in 1952 when the Princess Elizabeth was scheduled to visit. She commenced the tour but had to turn back when news reached her in Kenya that her father, the King, had died.
Plans for an Australian visit were regretfully shelved for the forseeable future.
Does anyone know what happened to the other two Daimlers which were destined for India?