by Monica Lindemann on 8 June, 2012
As part of our conservation treatment, we have begun work on the body of the Daimler to remove internal carpets, floor panels and seats.
In the pictures below, you can see that we have had some interesting finds.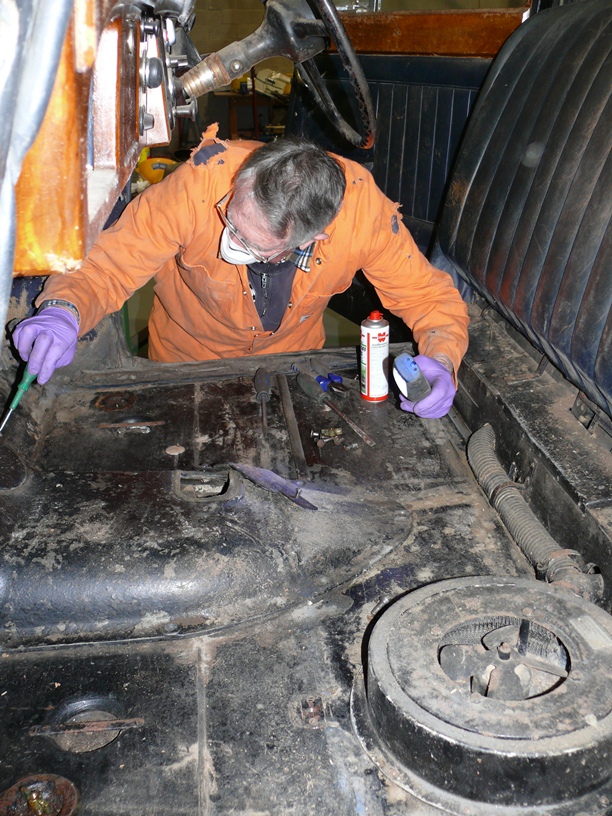 Fifteen dead rats were found in the heater, located under the driver's seat – a legacy of the Daimler's time parked in a paddock?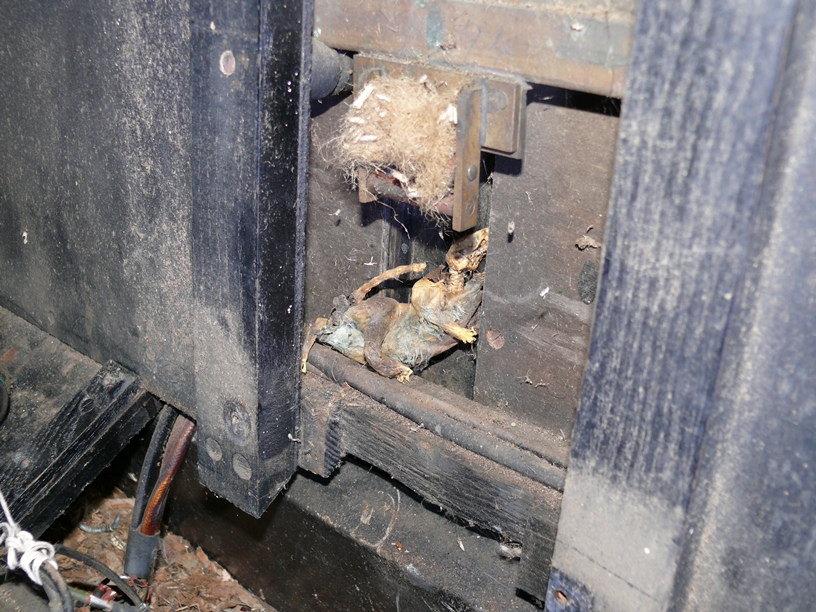 We also found a 1964 Southern Agricultural Society programme, after removing the floor of the driver cabin.