by Monica Lindemann on 22 June, 2012
A long hard day for our team in Mitchell led to some exciting news when the chassis number was revealed.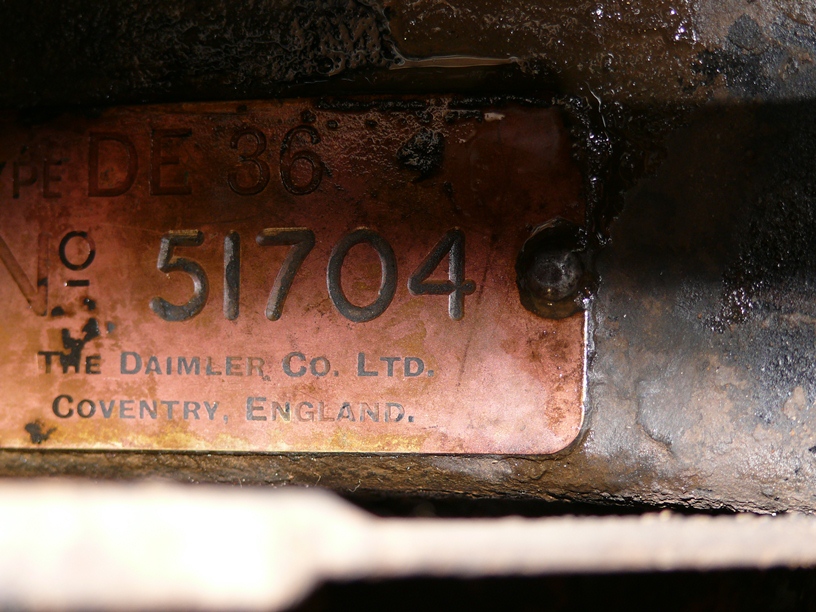 The process involved location and lubrication of the fastening bolts before removal. The bolts at the rear of the guard were hidden underneath the body coach work and required particularly careful extraction. The front bumper bar also had to be removed to allow the guard to be moved forward to free it from the body.
Removing the guard and front body panel is a major breakthrough, enabling closer examination of the original paint and engine block. We also discovered the engine block number, "List No. 31573″ and chassis number, "TYPE DE 36 No. 51704, The Daimler Co. LTD Coventry England".
The original chrome and paint work is dazzling when compared to the surface oxidation over much of the car.  You get a real sense of how spectacular the car would have looked back in 1954 for the Royal Tour.
See more pictures of the day below.