by Kathi Zarka on 10 June, 2014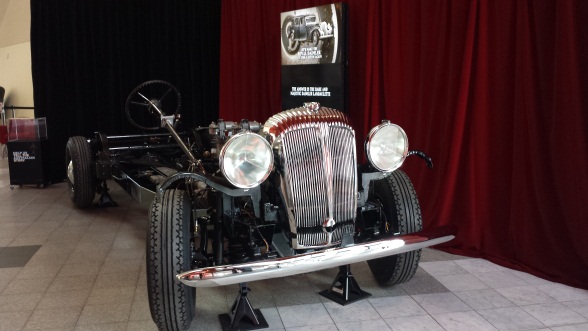 The chassis of this grand old car is now on display in the Museum's Main Hall until 27 July 2014. Don't miss this last opportunity to see the 'craftsmanship behind the car' before it goes back to the workshop for final conservation treatment.
The current condition of the chassis componentry (front suspension, rear differential, brakes, transmission, tail shaft) has been repaired, reconditioned and protected with anti-corrosive paint. Grill assembly, hub caps and bumper bars have been repaired and re-chromed. Electrical wiring has been replaced and new tyres sourced. The remaining bodywork and upholstery are as yet untreated and will form phase two of the Royal Daimler conservation work.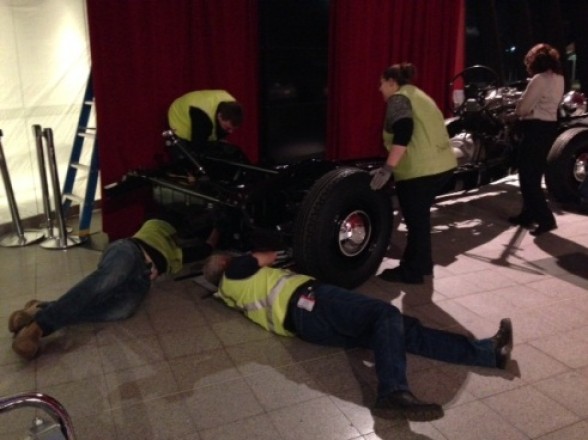 To achieve this, the vehicle has been completely dismantled to enable all parts to be cleaned and treated. Original parts have been retained where possible, however, some mechanical items have been sourced or custom-made.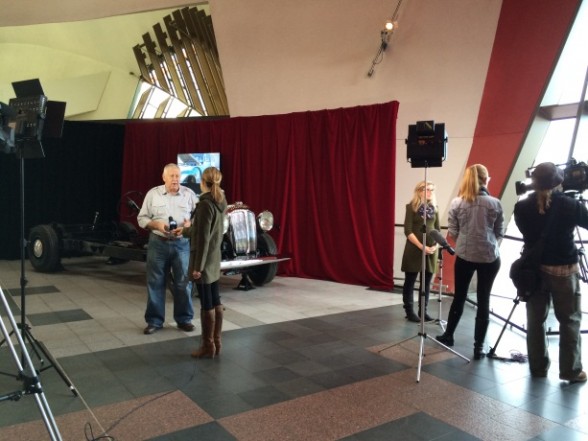 It has taken the conservators an estimated 3,500 hours for the survey and treatment of the Daimler to date. We are very excited to report that we have now raised over $43,000 towards our target of $60,000 to help them complete the car!