by Vicki Humphrey on 25 January, 2013
Since the body was lifted off the chassis on 18th November, the conservators have been busy. The engine and transmission have been removed and the engine dismantled.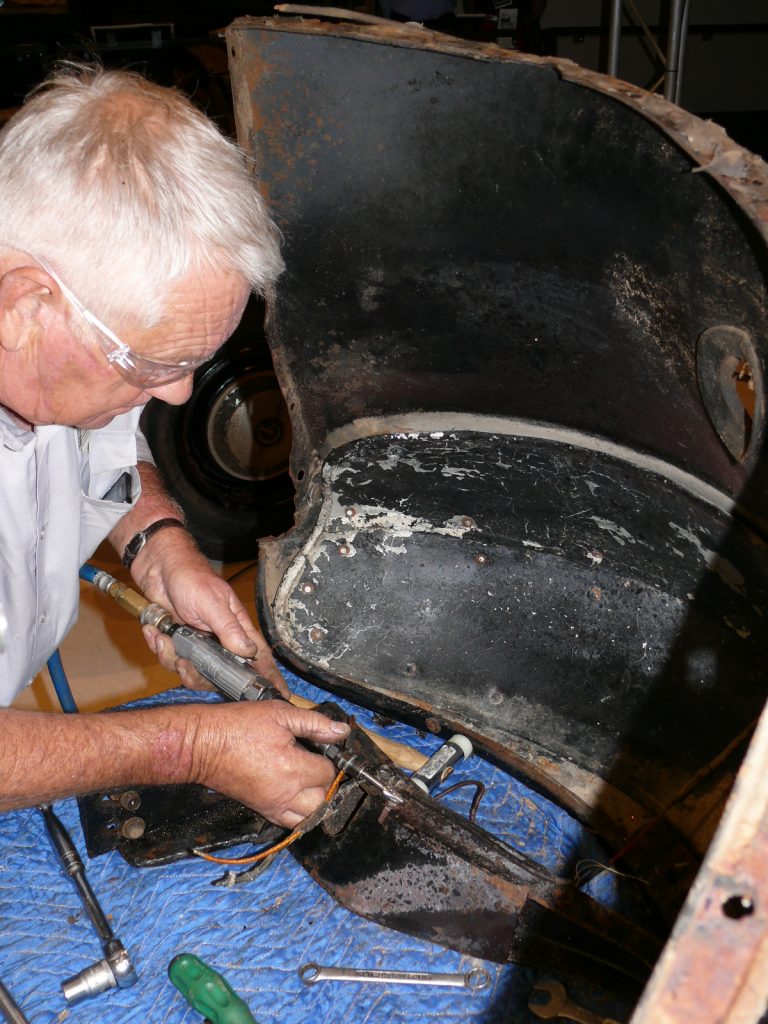 Conservators knew there was a problem with the crankshaft, but  have been delighted to find that most of the engine looks to be in good condition and can be reused.  At this stage we are hoping that there will be no need to dismantle the transmission.  The brakes and the chassis are also in good condition.
The next big task is getting the Daimler back to the workshop in Mitchell once the current Museum Workhop exhibition closes. This will require very careful documentation and packing to ensure that all parts are packed and so that it is clear what belongs with what when it comes time to unpack  at the other end. With what we now know about the engine, the next steps in the project will be to do the detailed planning on treatment for the engine. Once back at Mitchell we will also be able to assemble the full Conservation team to plan and stage the treatment of the body and interior.  Lots to do and many engaging hours of work ahead!