by Heidi Bock on 7 March, 2013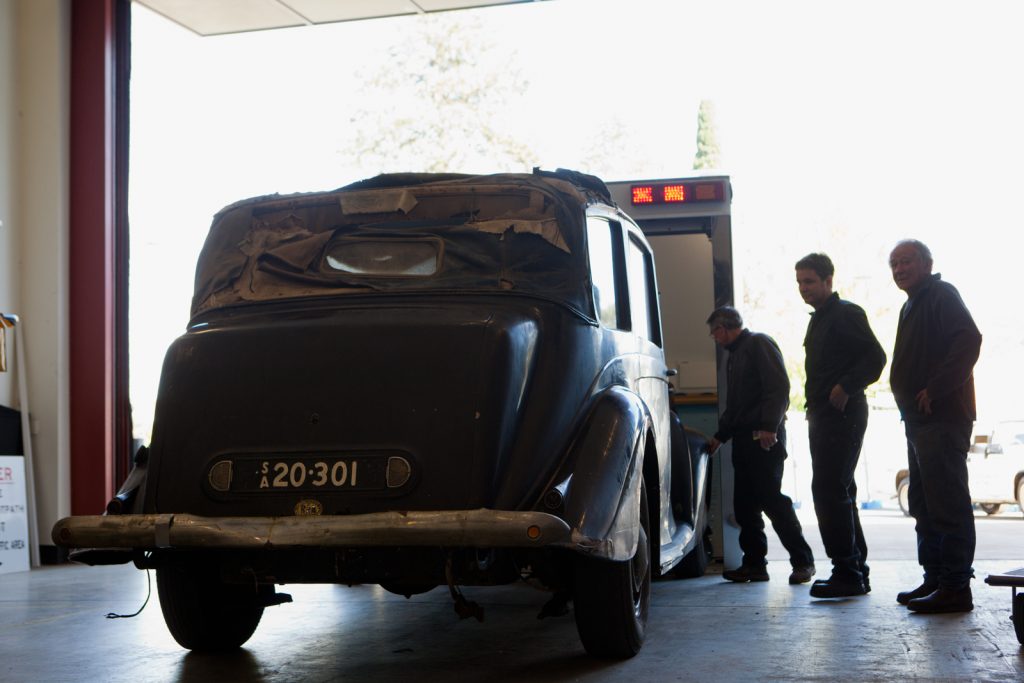 Our large technology conservation team, led by Ainslie Greiner, is delighted with the positive visitor response to the Museum Workshop: the art, science and craft of the conservator exhibition.
"The exhibition went extremely well, but it also provided our team with the opportunity to show the public what we do and what we are about. During the exhibition, we were able to almost completely disassemble the vehicle and complete a detailed condition survey. The engine, transmission and driveline however, needs some further assessing and we need to have discussions with the curatorial team on how to progress with treatment.
We are at a point that we would like to begin a full conservation on the components to achieve a fully operational rolling chassis. Further to this there is the scope of work to be done with the paintwork of the chassis and components including, paint analysis, stripping, sandblasting and chemically treating the chassis. The Royal Daimler has returned to its home in Mitchell for now and we look forward to updating you on how we will progress with the treatment." Ainslie Greiner, Conservator – Technology
The team are very impressed by the generosity of visitors to the Museum Workshop exhibition and the number of individuals who made a contribution to the Royal Daimler Project through the donations box in the exhibition gallery. We would not have progressed this far without the incredible support of our Royal Daimler Conservation Partners. We are delighted to announce that the combined effort of the members of our friends at the Daimler and Lanchester Owner's Club amounted to a donation of over $2,000 this month.