by Monica Lindemann on 12 August, 2013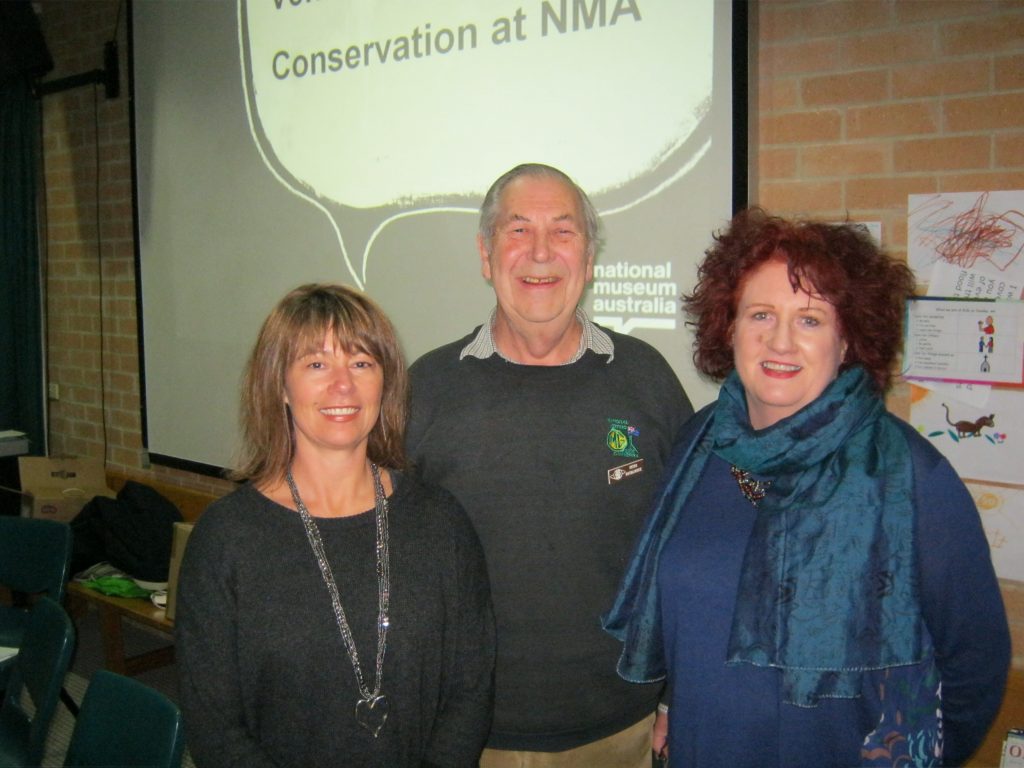 On 8 August, Vicki Humphrey, Head of Conservation, and I were invited by the MG Car Club of Canberra to give a presentation on the Museum's conservation work and the Royal Daimler Project.
We were warmly welcomed by club President Peter Dechaineux and approximately 30 members. Vicki kicked off the evening by demonstrating her motoring bone fides with wonderful photos of herself and the various historic cars in her life, including an SS100, a Riley Imp and a 1934 Singer Le Mans. Not a bad line up for a paper conservator!
Vicki's presentation gave club members an overview of the Museum's extensive vehicle collection and insights into why these cars are included in the National Historical Collection. She explained the breadth of skills associated with the conservation of historic cars and the often challenging decision-making required to develop the treatment approaches. She emphasised the importance of conserving the history of vehicles so the stories attached to them and their history of use are reflected in their appearance and operation. This is perhaps the key difference between vehicle restoration and conservation.
Vicki then outlined the extensive work being undertaken by Museum conservators on the Royal Daimler. The audience particularly enjoyed learning more about the techniques and skills used to conserve the various materials that make up the car including the leather and fabric seats, the wooden dash and instruments and the very sad and weathered leather canopy.
At the end of the presentation, we were delighted to receive an MG club cap each (see very cheesy photo!). This was only topped by the email I received the next day from Club secretary Greg Whitfield advising that the Club had agreed to discuss making a donation to the Royal Daimler Project at their next meeting in September.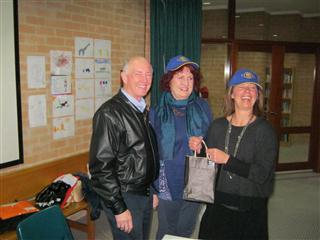 Many thanks to our new friends at the MG Club Canberra. We look forward to sharing more information about the Royal Daimler Project as we progress towards June 2014.
We would welcome the opportunity to present to other car clubs and interest groups in the region and grow our Royal Daimler Project community. Just post a note on this blog to get in touch.