by Vicki Humphrey on 22 January, 2014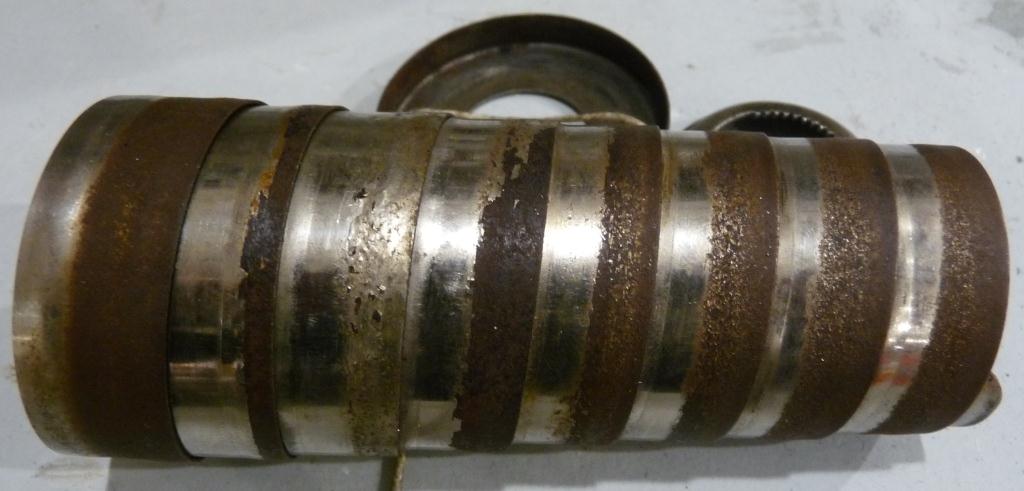 This strange looking object is just one part of the Daimler that represents the balance of pure conservation and minor restoration that will be characteristic of the work we are doing. In many discussions with visitors and on our blog we have mentioned our desire to stick – as far as possible – to a conservation approach. That is, retain and reuse as much of the original as possible. However, we always knew that there would be parts that would have to have extra work along with some that need to be replaced – the crankshaft is a fine example of the latter.
Our tests had indicated that with many of the chromed parts, we would be able to polish them gently to bring back a rich shiny finish. We accepted that many of these surfaces would have some minor defects after this treatment but we wanted to preserve the original workmanship even if this meant that this beautiful vehicle might be more "faded glory" than flash and as new. We want her to show her age and the evidence of her life, with dignity. But there are some parts of the Daimler that – in the interests of both functionality and the significance of the vehicle as made for Royalty – will need further work done. Closer examination of some of the plated metal parts has revealed that there is severe pitting in the chrome, indicative of corrosion in the underlying metal. In some cases, like on this telescopic cover to the adjustable steering column, this has lead to considerable loss of the chrome plating. We are therefore moving ahead to get some parts replated, which will also allow us to treat the underlying metal in the process. While this does not preserve the original chrome, it certainly retains the original parts and prolongs their functional lives as part of the Royal Daimler.
As the work progresses well on the chassis, we are carrying out further research on the body and possibly exploding a few myths on the way. We also have a tale of two seats to tell…watch out for further blogs.