by Vicki Humphrey on 22 May, 2014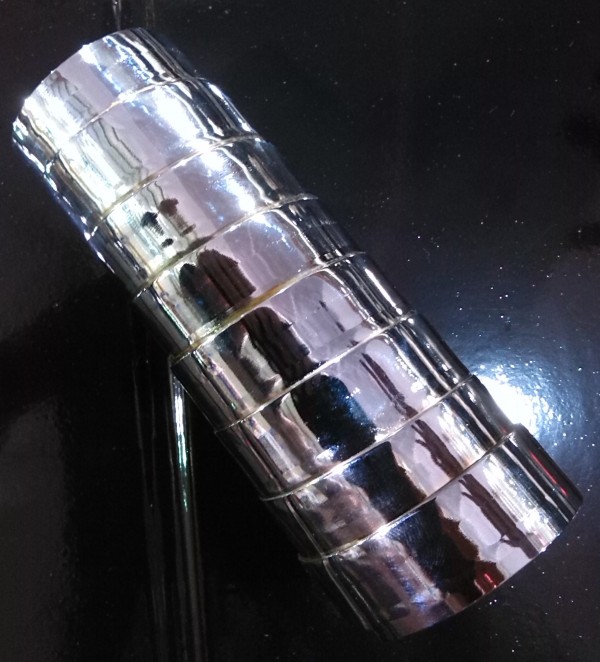 The excitement is building as we prepare the Daimler chassis for a public viewing for the Queen's birthday weekend. And the Daimler is getting its bling on!
We decided to keep as much of the original chrome work as possible – we discovered a good polish brought it up beautifully. There is some evidence of pitting but as there was no underlying corrosion, the chrome work is sound and important as a record of the original craftsmanship. Unfortunately there were some parts that had underlying corrosion and needed treatment. The ongoing corrosion would have resulted in continuing loss of chrome and deterioration of original parts. For these reasons we had to treat the metal and have it rechromed.
Some of the parts are back from being rechromed and they look wonderful. Bling adds to the excitement, and makes for a very happy team.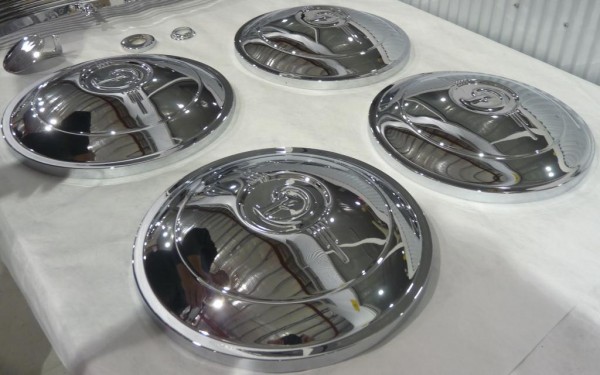 There is no doubt about the high quality of workmanship we have been able to source here in Australia. Not just the chrome!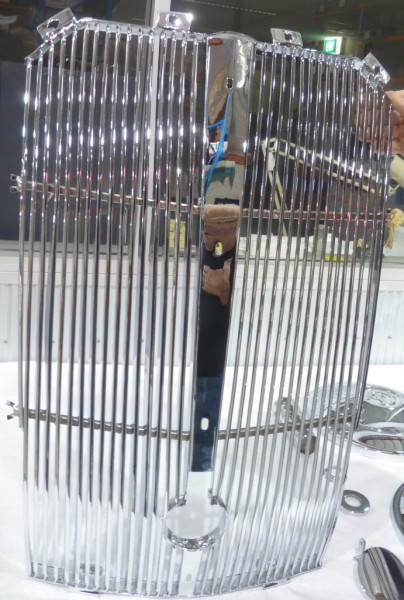 We have just taken delivery of the replacement wiring loom and it is a spectacular piece of work. If you look at what we gave them to work from, you have to admire the attention to detail and the tenacity required to produce the new one. It matches the original in every respect, except it is brand new and in excellent condition. It almost seems wrong to put it into the car where it won't be seen. At least we get to see it here.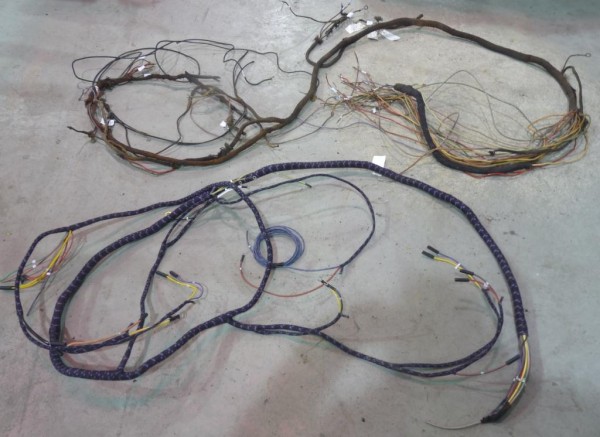 See the original chrome condition of these objects at this earlier story.