The Royal Daimler has left the building!
by Catrina Vignando on 29 July, 2014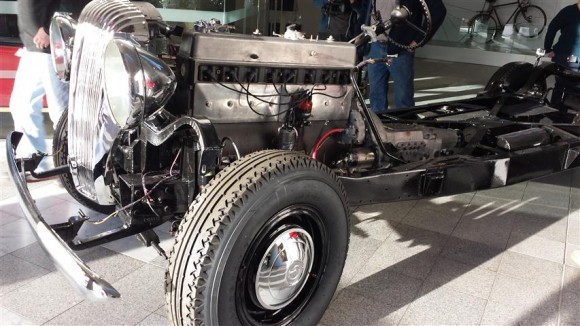 After a short sojourn in the Museum's Hall, today the Royal Daimler returned to the offsite conservation lab for ongoing work.
The 1948 Daimler landaulette has had an exciting adventure since becoming part of the Museum's National Historical Collection. In the past two years, the Royal Daimler has been the focus of the fundraising project and has undergone considerable conservation work by the Museums' conservators and engineers.
The display of the Daimler chassis in the Museum Hall was an opportunity for visitors to see the tremendous conservation work achieved to date. It was also great to showcase the rolling chassis for our Royal Daimler Conservation Partners who have been ardent supporters and advocates of the project.
Enjoy these pictures of the Daimler leaving the building.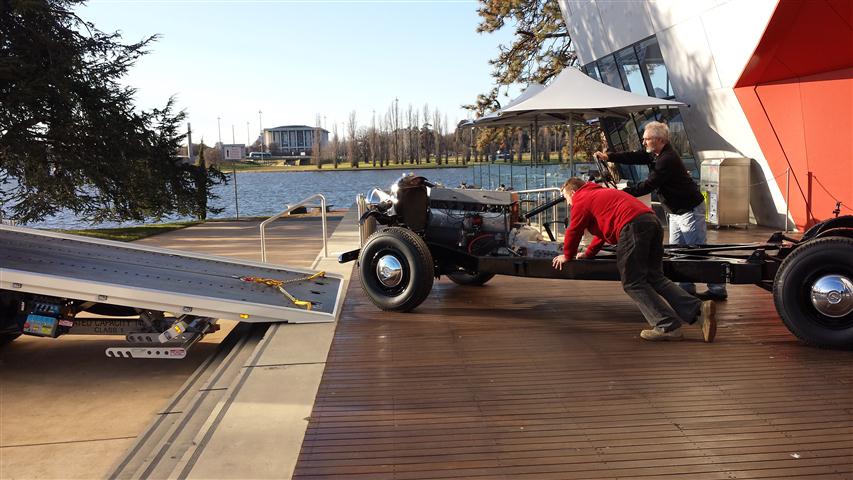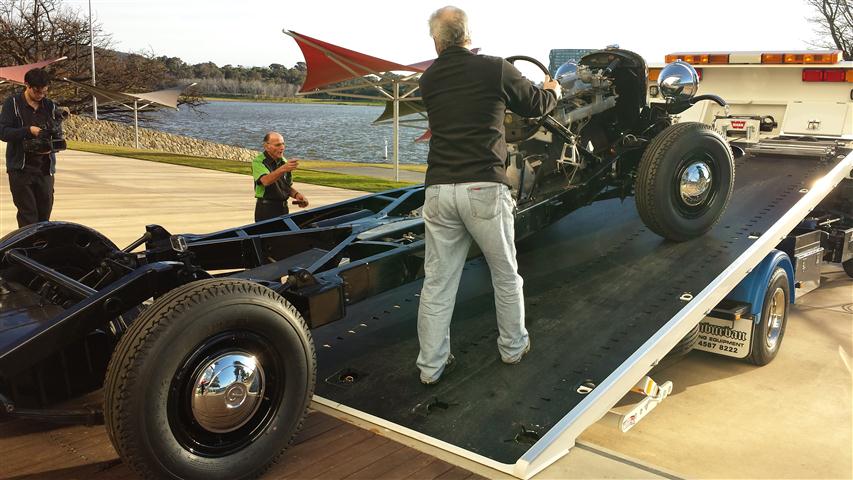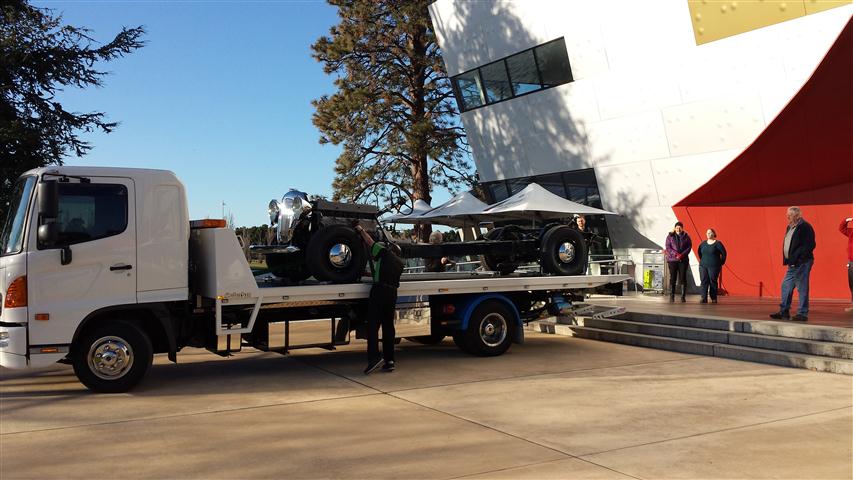 Also see our facebook album.
Thank you to all our supporters. With your help we have raised $61, 853. Read our last post for more details.