by Catrina Vignando on 25 September, 2014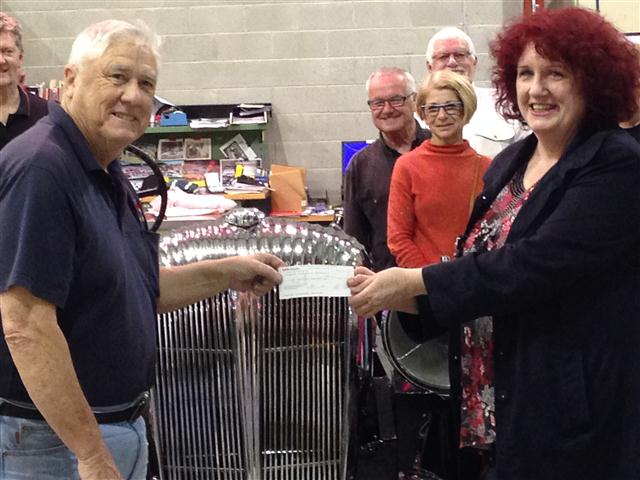 The Royal Daimler Project might be over but the work and interest in car continues.
It was great to see so many members of the Daimler SP250 group at the Museum on Saturday. Travelling to Canberra from various parts of the east coast of NSW, all arrived to the Museums' offsite campus in Mitchell to see the Museum's Royal Daimler car.
The SP250 is a V8 sports model produced by Daimler between 1959 and 1964. According to Alan Hunt's article in the book Travelling in Style Daimler and Lanchester and Australia, over one hundred SP250's were imported into Australia.
The Daimler SP250 group are members of the Daimler and Lanchester Owners Car Club of Australia, DLOCCA, whose members have been significant supporters of the Royal Daimler Conservation Project. All were impressed with how the Museum is progressing with conservation on the Museum's 1948 Daimler landaulette. Significantly, they donated another substantial cheque to Vicki Humphrey, the Head of Conservation, to help with the ongoing conservation work for the Royal Daimler.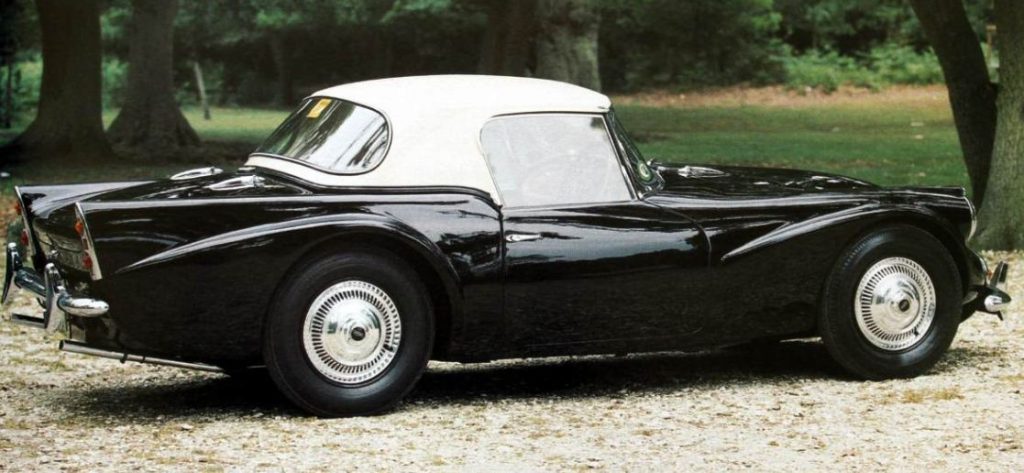 Over the past two years, the Museum has raised over $60,000 from generous supporters to complete phase one of the Royal Daimler's conservation work. As a result, the chassis of the car has been fully conserved and a new crankshaft has been milled to replace the original that was broken.
Vicki Humphrey, Head of Conservation, estimates that it will be at least another two years before the Royal Daimler is 'fit for a queen' again. Throughout this timeframe, the Museum welcomes support and funding for the Royal Daimler and is particularly grateful for the recent cheque from the DLOCCA.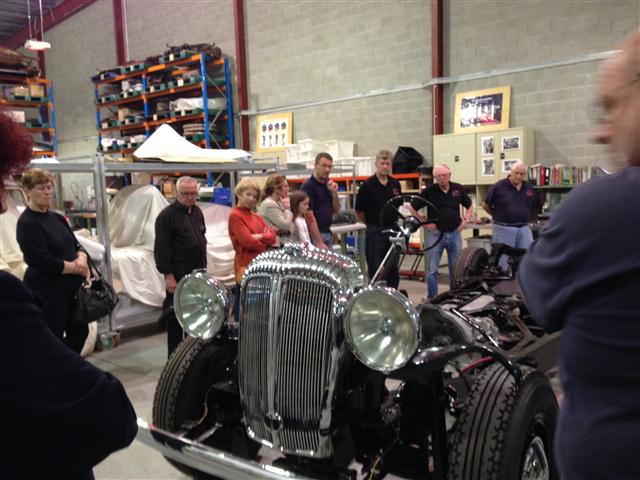 The conservation team at the Museum is embarking on phase two of the Royal Daimler's restoration. This will include making a replica rear seat for the Daimler, using new fabric. The team also plan to stabilise and repair the original seat, retaining all original material and carrying out basic cleaning. Phase two also includes conserving the rear compartment of the vehicle.
All of these developments will continue to be reported in this blog so keep a close eye on our progress.