by Vicki Humphrey on 2 October, 2014

There was much excitement amongst the Daimler team when a large package arrived from Crankshaft Rebuilders – a bit like kids on Christmas morning.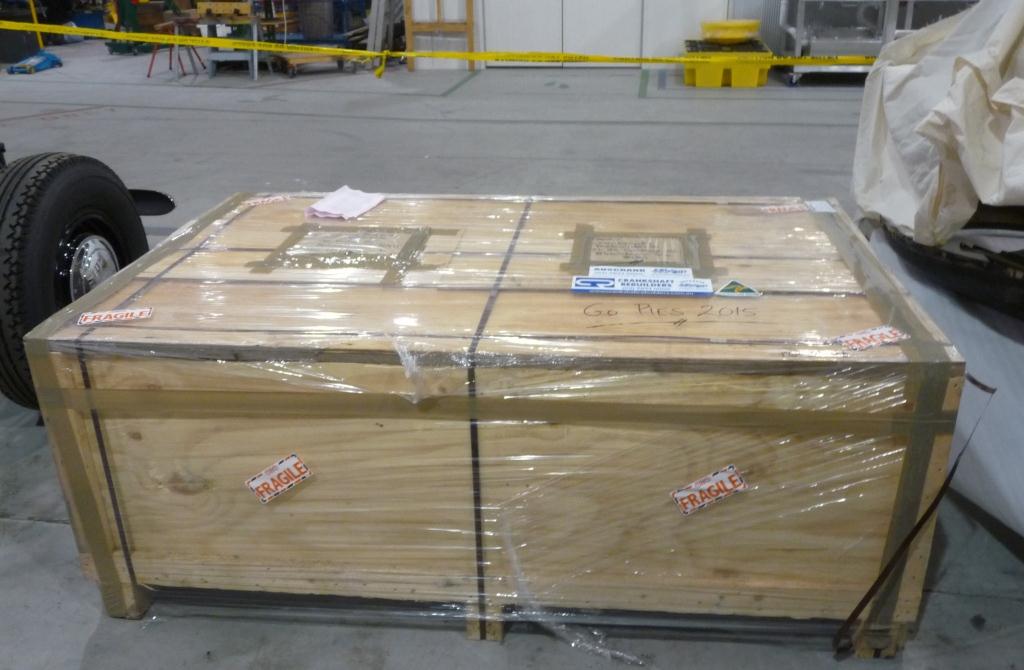 The greatly anticipated new crankshaft had arrived. Ian Stewart and Ainslie Greiner had made a couple of visits to deliver the old, and to check progress on the new crankshaft. Ian Stewart went to Melbourne a few weeks ago to do the final check on the finished product and arrived back at the Museum grinning from ear to ear. And now it is back where it belongs. It was great to see Ainslie, who is no longer working with us, come to visit the new arrival. And thanks Ainslie for all the work you put into this.
Like all items arriving at the Museum's stores it had to be checked for pests and hazards – as we don't want to introduce any pests into the storage areas that might affect other collection items.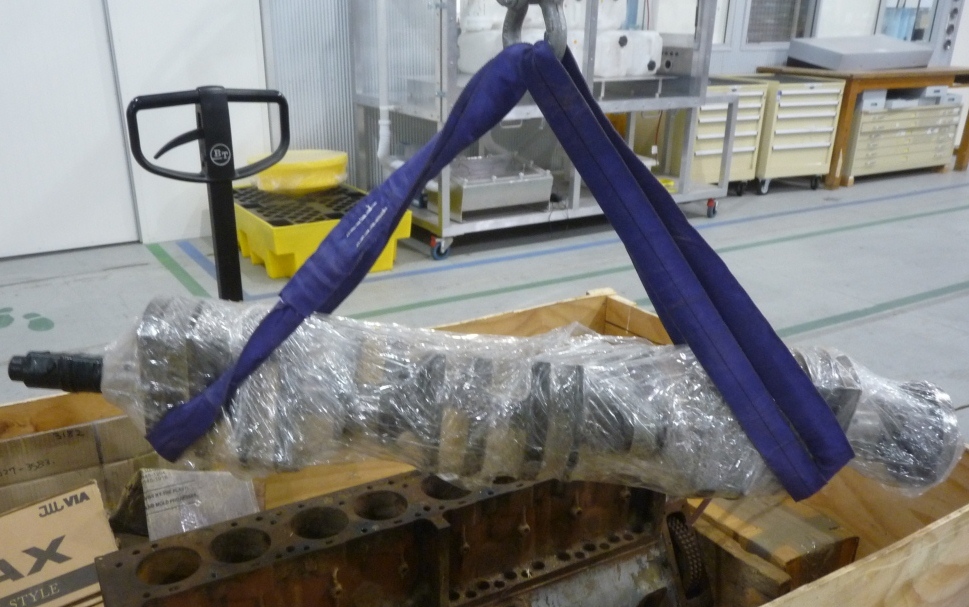 After this, the crankshaft was carefully removed from the crate – it weighs about 30 kilos – and unwrapped.
This is a really exciting stage in the project. This billet crankshaft – machined from one piece of steel – is now ready to be test-fitted into the engine block. There is still a bit of machining required but this represents a giant step toward having the vehicle functioning again.
It really is quite a beautiful thing in its own right.