by Vicki Humphrey on 16 October, 2014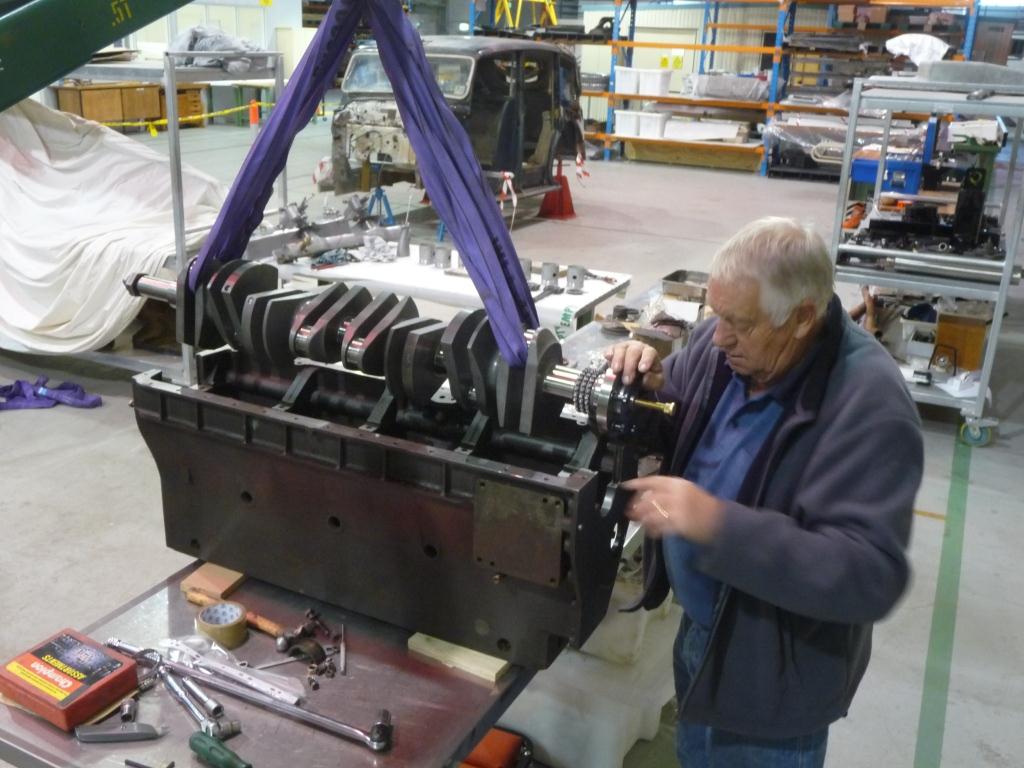 The much-awaited test fit of the crankshaft has happened. Ian Stewart has fitted it, checked and blueprinted the bearing oil clearances and the thrust clearance. All clearances have been set to standard Daimler specifications. The new main bearing has been line bored to suit these specifications.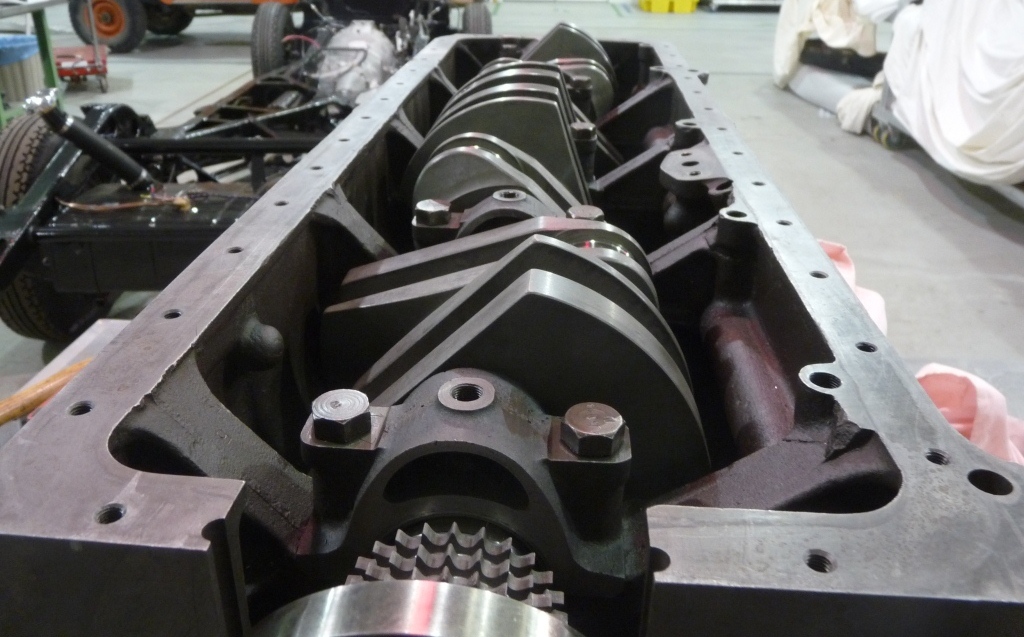 The conrods have been closed and honed to suit the new conrod bearings, and have also been test fitted to the crankshaft. Looking good so far.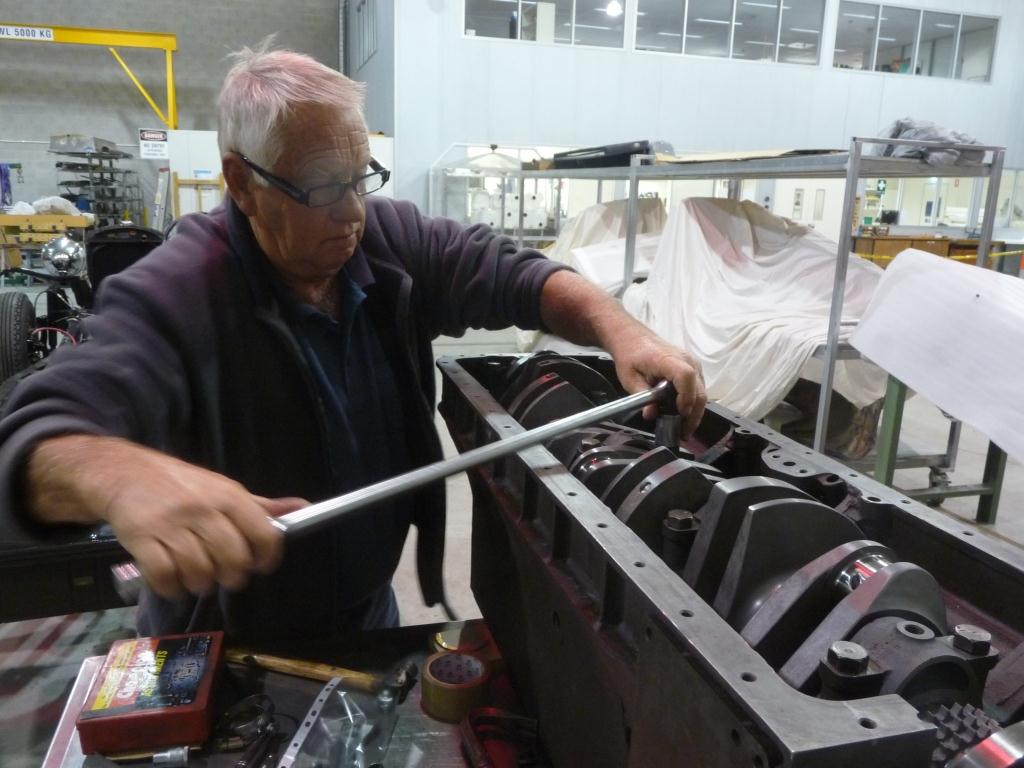 The next steps will be to take it all apart again – oh yes! – now we know it all fits and turns, clean all components thoroughly and then do a final assembly with rods and pistons.
While Ian looks very serious and focussed in the pictures, he and the team are certainly very happy with progress.
This week we also met with our textiles and object conservators to start the process of planning treatments for the many components inside the Daimler body. First step in this process will be laying everything out on tables. Watch this space!